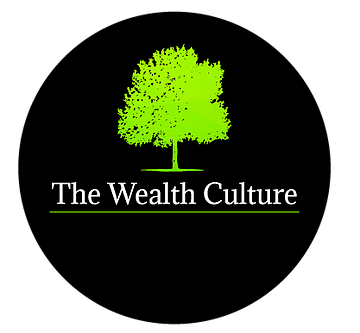 Our Approach
As we grow, we hope to create a sense of community through our Wealth Principles, with an end goal to build generational wealth.
The Wealth Culture Principles:
Live within your means
Payoff debt
Support and encourage each other
Ensure you, your loved ones and property are properly ensured
Maintain an emergency fund
Pay yourself first
Embrace education and professional development
Maintain a monthly budget
Work towards/maintain excellent credit
Invest to grow your money.
Our Story
For generations many of our families have lacked wealth building personal finance knowledge to pass down. The behaviors we most likely had the opportunity to observe while growing up were related to maneuvering around debt and bad credit, living pay check to pay check and making ends meet. Financial goal setting, budgeting, saving and investing simply wasn't on the table. We all probably had that one aunt or uncle who figured out the importance of setting aside a decent savings. What they did was isolated, unique and beyond normal. Why they did it wasn't discussed. How they did it wasn't discussed. The life changing benefits they experienced wasn't discussed. Everyone else in the family simply whispered that Aunt Mae had a few dollars put up somewhere. Talking about money was taboo. The personal finance behaviors Aunt Mae executed to manage her money wasn't shared. All we knew was that Aunt Mae saved money for a rainy day.
Many of us are first, second, maybe third generation college graduates and entrepreneurs earning upper middle-class income with little to no knowledge of how money or capitalism actually works. And even though we are beginning to make good money, that new money isn't translating into new wealth. We are just kind of figuring out our personal finances as we go. We have always been spenders. We know how to buy things. But we haven't always been savers, investors or wealth builders. We've lacked insight on behaviors practiced in other cultures that secure financial prosperity three and four generations down the line. We may not have seen mom and dad set financial goals, save or invest. It probably wasn't even taught during our formal education. But the knowledge is out there. The behaviors to create financial success have existed for centuries. We are just now finding ourselves to be able to begin taking advantage of opportunities that have existed for others for a very long time.
With all of this in mind, we decided to begin our journey to attain financial prosperity. We also decided that it was important to not just go on this journey by ourselves. We wanted to empower as many people as possible to take the journey with us. We are all in this together! By transitioning to The Wealth Culture, we believe we can better communicate our message and cause. By cultivating personal finance behaviors in our circles of influence we can avoid reinventing the wheel, share best practices, hold one another accountable as well as motivate, inspire and challenge ourselves to be better financially.
Welcome to The Wealth Culture!
Join our social media community of over 1000 people to stay in touch with our Facebook Page and upcoming Blog by clicking the link in the comments.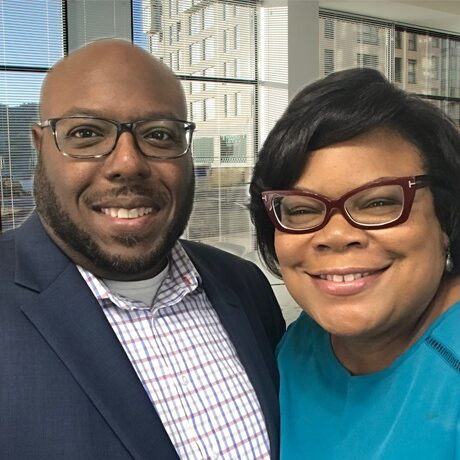 Jamah and Denise Myhand
Next Steps...
This is should be a prospective customer's number one call to action, e.g., requesting a quote or perusing your product catalog.